Thyroid Heal – 2oz Bag
$9.95
In stock (can be backordered)
Description
Organic and wild-crafted loose leaf tea blend packaged in a 2 oz. bag*.
Thyroid Heal blend has a light, spring-like flavor and a slightly cool aftertaste. Enjoy hot or cold, as needed.
Take your thyroid healing to the next level with this powerful anti-viral blend. This recipe is recommended by Anthony William, Medical Medium to heal your thyroid along with your entire body and spirit.
Ingredients:
Thyme, Fennel seed, Lemon balm
Directions:
Steep one tablespoon of tea in two cups of hot water, steep covered for 15 minutes and enjoy. Stir in some raw honey for an extra boost!
*All of our tea blends are sold by weight. Thyroid heal is one of our heaviest blends, it will settle in its package.
If you are doing the 90 Day Thyroid Rehab Challenge, we recommend buying two bags of Thyroid Heal to be sure it will last you the whole 30 days of the challenge.
This product has not been evaluated by the FDA and does not intend to treat, cure, or prevent any disease.
Always consult your healthcare practitioner before taking any herbal products.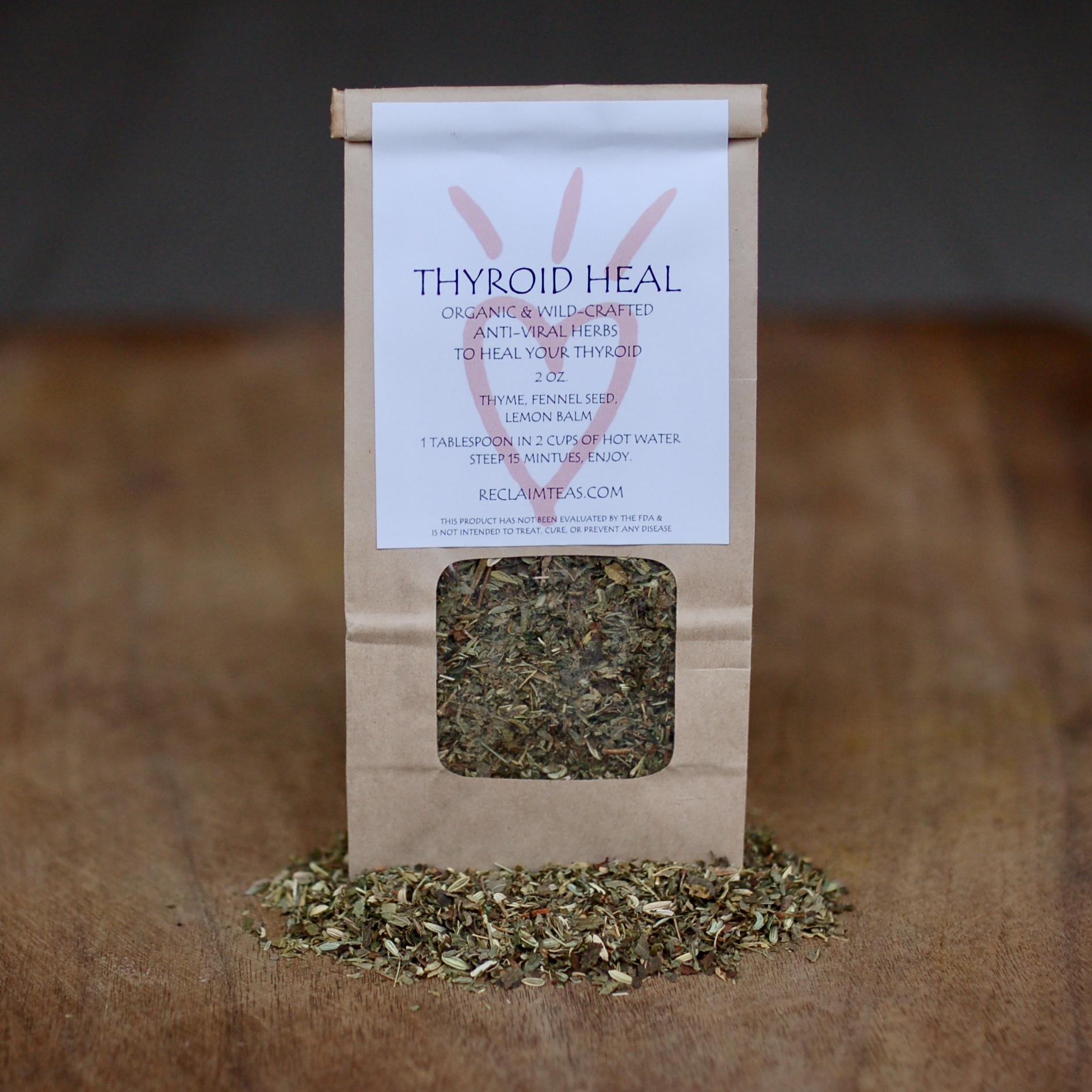 Additional information
| | |
| --- | --- |
| Weight | 2.3 oz |
| Dimensions | 4 x 3 x 7 in |