Plastic Clear – 2oz Bag
$12.95
In stock (can be backordered)
Description
Organic and wild-crafted loose leaf tea blend packaged in a 2 oz. bag.
Plastic Clear blend has a taste very similar to a strongly brewed classic green tea. Enjoy hot or cold, as needed.
Detox your body from harmful plastic and plastic by-products. This recipe is recommended by Anthony William, Medical Medium as a method to rid your body of plastics.
Ingredients:
Fenugreek, Mullein Leaf, Olive Leaf, Lemon Balm
Directions:
Steep one tablespoon of tea in one cup of hot water, steep covered for 15 minutes and enjoy.
This product has not been evaluated by the FDA and does not intend to treat, cure, or prevent any disease.
Always consult your healthcare practitioner before taking any herbal products.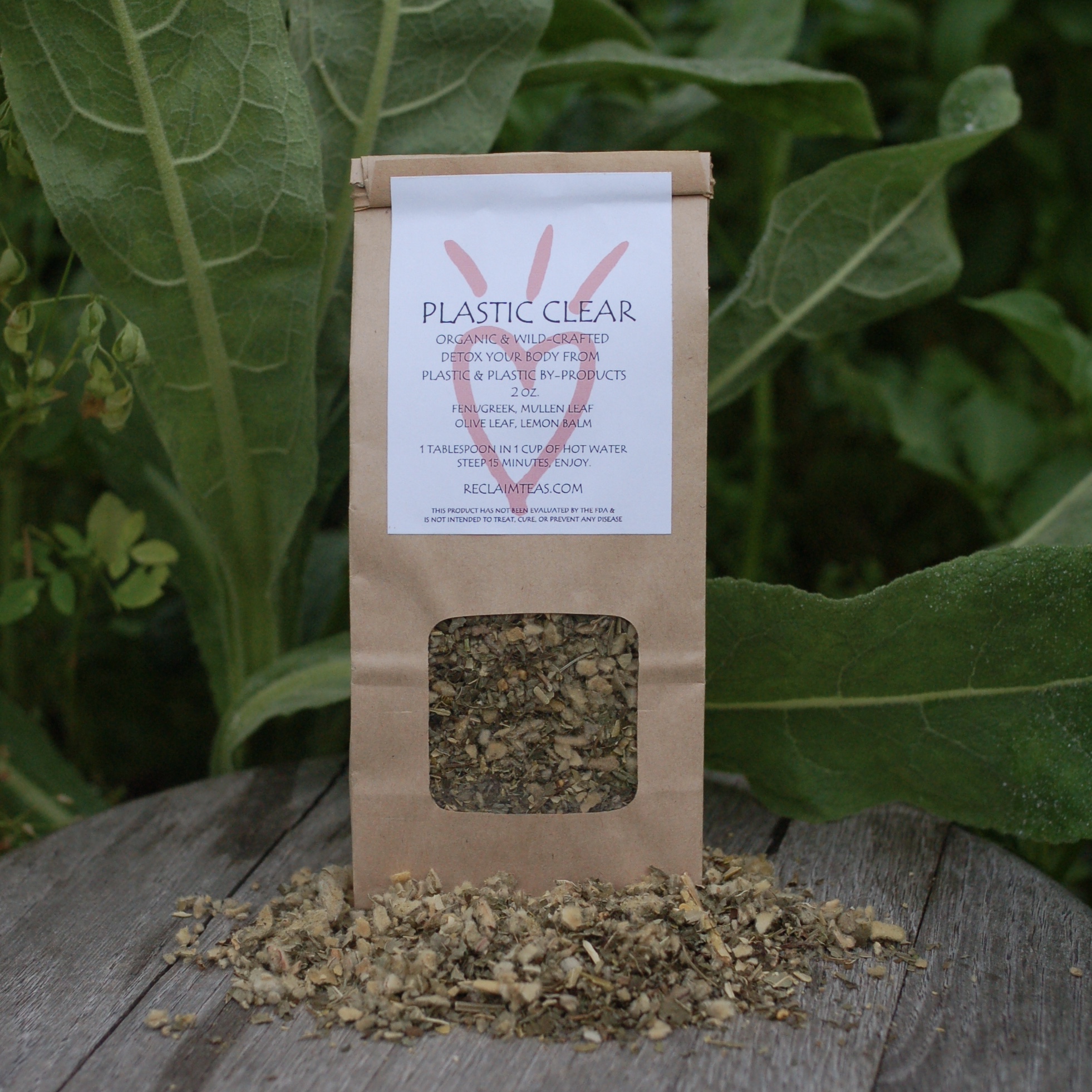 Additional information
| | |
| --- | --- |
| Weight | 2.3 oz |
| Dimensions | 4 x 3 x 7 in |