Hormone Align Tea – 2oz Bag
$13.95
In stock (can be backordered)
Description
Organic and wild-crafted loose leaf tea blend packaged in a 2 oz. bag.
Align Tea blend has a Fresh, cool, floral flavor and is excellent with the addition of raw honey. Can be enjoyed hot or cool, as desired.
Two powerful adaptogenic herbs combine with a top medicinal spice and an ancient healing flower to align the reproductive system and balance hormones.
This special blend was inspired by recommendations in Medical Medium : Life Changing Foods.
Ingredients:
Raspberry Leaf, Nettle Leaf, Cardamom Pods, Rose Petals.
Directions:
Steep one heaping teaspoon of tea in one cup of hot water, steep covered for 15 minutes and enjoy.
This product has not been evaluated by the FDA and does not intend to treat, cure, or prevent any disease.
Always consult your healthcare practitioner before taking any herbal products.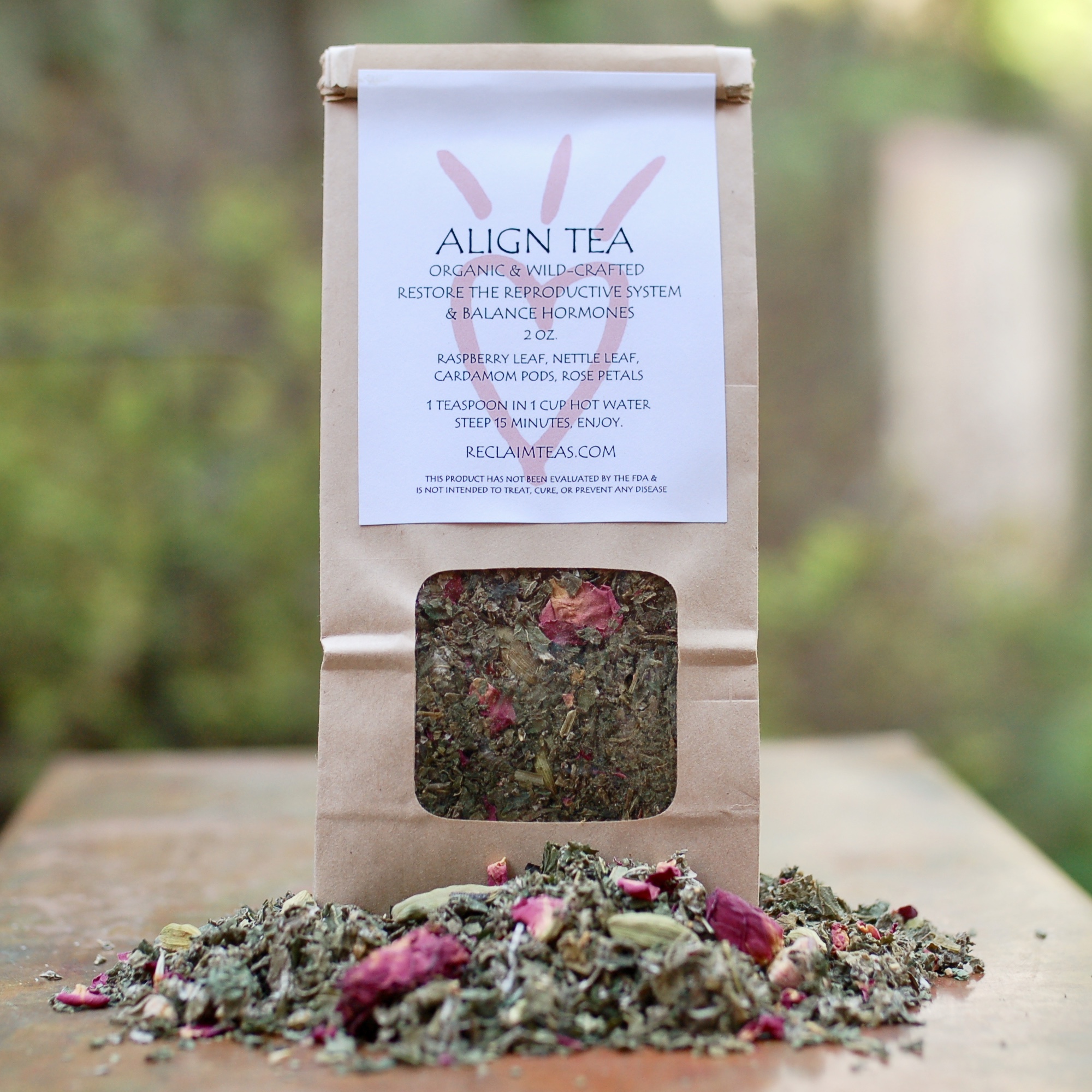 Additional information
| | |
| --- | --- |
| Weight | 2.3 oz |
| Dimensions | 4 x 3 x 7 in |